The Concrete Table
Sigurd Larsen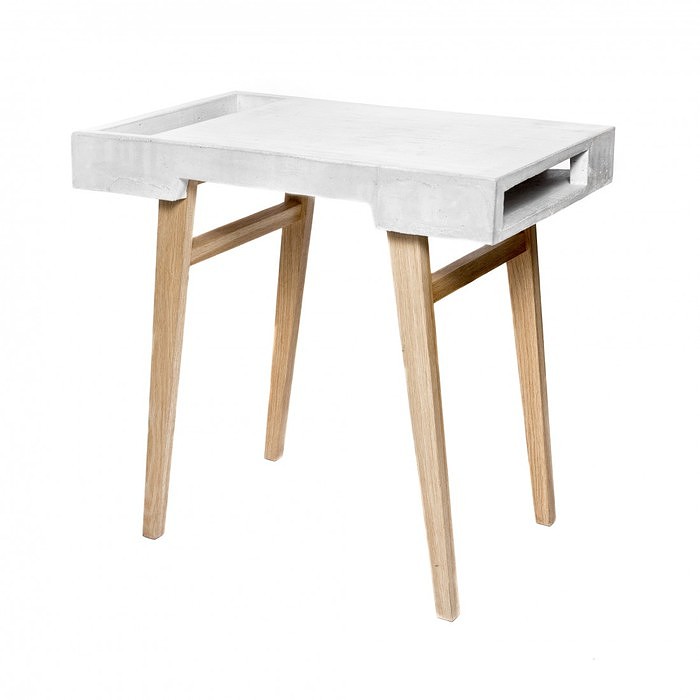 Like many of his works, Concrete Table by Sigurd Larsen speaks a clear, and practical message in its form and design.
It's this concept of practically that makes a piece like Concrete Table versatile enough to be utilised as a working desk or the perfect surface in a kitchen.

The table ingeniously provides a space to avoid clutter, with utensils, spices or herbs disappearing discreetly in a crevice underneath. The feeling of the table evokes authenticity and rawness, with its material identical to that of cement intended for construction and legs of solid oak for the base. This is definitely a piece of furniture that can have a place in our lives for years to come with its intended use changing along the way.

The Concrete Table is available in the sizes 80x50x75 and 130x60x75.
Text: Sara Umbreit
Photos: Sigurd Larsen Studio