Tiger Bar
Back to Mother Nature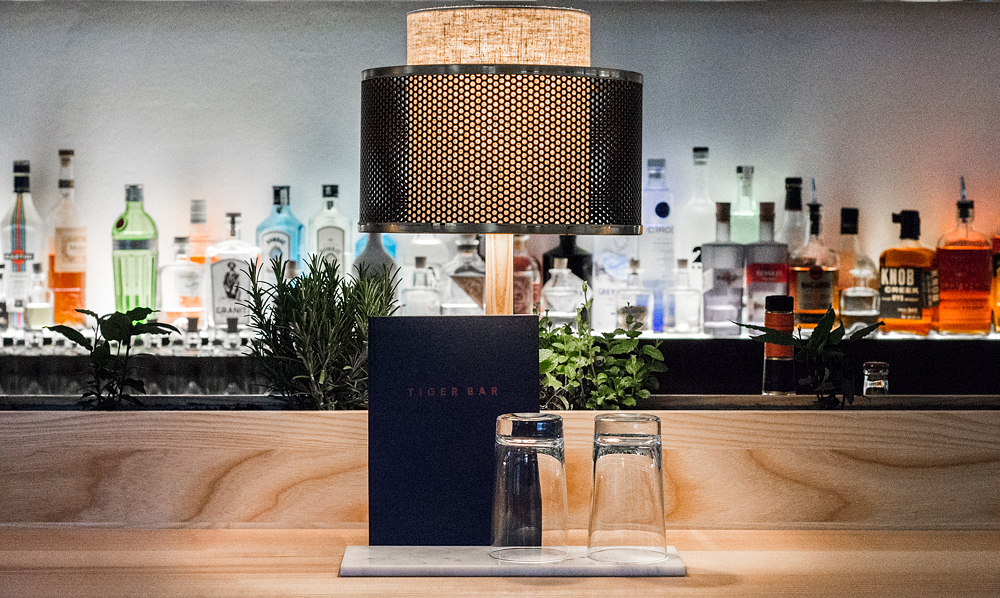 Panama Restaurant's Tiger Bar celebrates its exciting expansion into the adjoining Remise and restored factory building on Potsdamer Str. 91.
After Ludwig Cramer-Klett's first successful restaurant opening Katz Orange, his later cuisine project, Panama, once again made a much lauded start in the Berlin restaurant scene. We now must welcome Tiger Bar - an extension of Panama and in conjunction to the adjoining Remise. Tiger Bar's creative team has leant evidently towards "Mother Nature" as inspiration when taking a look at the cuisine on offer. From all four corners of the world, natural wonders have been selectively brought to Berlin to extract the aromas of premium alcohols in cold-drip processing, as well as for the bitters Tiger Bar will be producing on its own.
"Reality meets Utopia, regional ingredients meet exotic flavours for the first time… prepare for surprise." L. Cramer-Klett
Mineral nuances such as lime, salt or slate are used drop by drop to give house cocktails a completely new direction, as well as a Terroir theme determining the beer and wine selection. Craft beer and natural wines - also used as fillers for some cocktails - complement the bar program. The bar, is served by the kitchen chef of Panama, Sophia Rudolph, who also prepares the selections. Fermented, dried and smoked foods are additionally used along with baked green cabbage, smoked pancakes & fermented parsley, root vegetables and earthy aromas. You'll also find a classic here too such as Ibérico ham and fresh oysters which will stay permanently on the menu.
Text: Sara Umbreit / Anna Küfner
Photos: Damian Tauchert