Kevin Hviid
It's the Details That Make a Product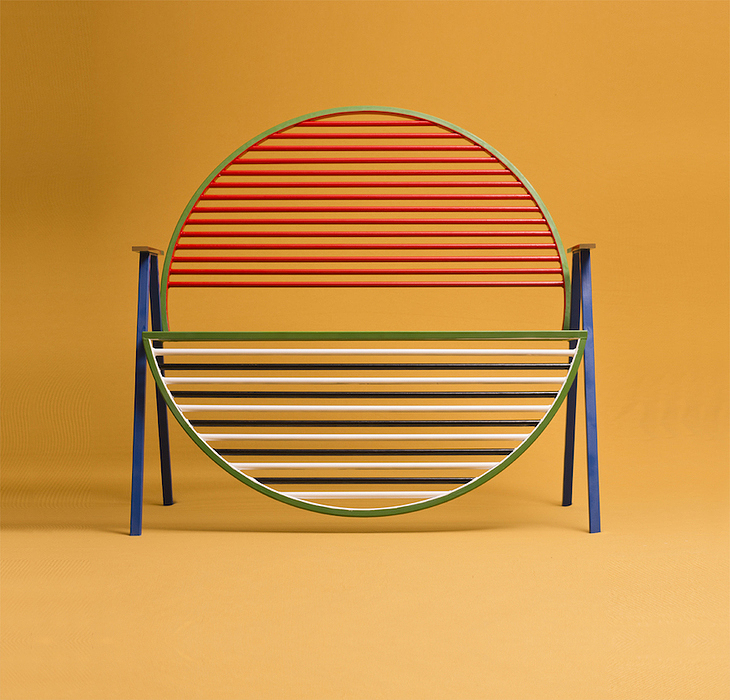 Furniture from designer Kevin Hviid is strong and simple, with a knack of Hviid's to create pieces that are both functional and elegant.
The BOB bench was inspired by the Memphis movement, where shape doesn't necessarily have to follow the function, but more where design is a means of communication. This is evident in the bench's special graphical aspect, drawing in the eye that displays a clear, concise message. For the REFORM 2016 where it was presented, the BOB bench was no doubt one of the strongest, modern Danish exhibition platforms.
"The bench is not just a piece of furniture, but also an image of entity and togetherness." - Kevin Hviid
The bench is made of steel consisting of rectangular, horizontal and semi-circular steel pipes. The armrests, on the other hand, are made of raw brass - a natural disinfectant. The bench is to embody the idea of unity and cohesion.
"It's a beautiful thing to come together, and more than ever, something we urgently need" - Kevin Hviid
Text: Sara Umbreit
Photos: Kevin Hviid Studio