196 Years of Thonet
The Portrait of a Pioneer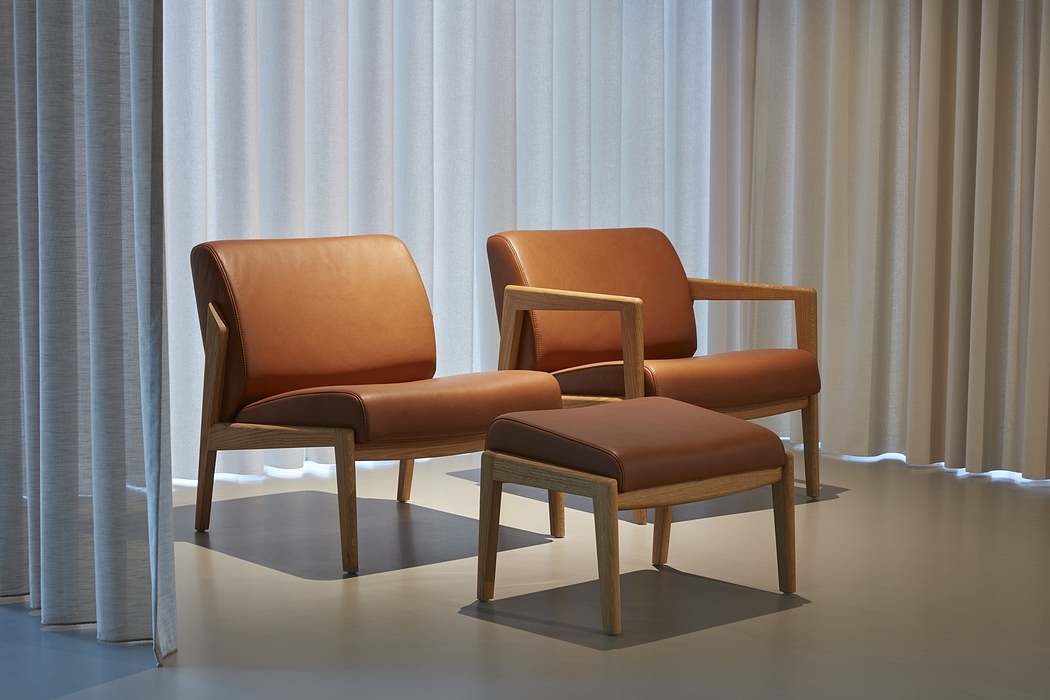 With many interior pieces today, the inspiration they derive from is not usually from current trends, but design that existed over 100 years ago
It's this notion of rediscovering former classics that allows present-day design to revive old trends and grant them another chance back into the limelight.

For Thonet's groundbreaking models, nothing ever 'needed' to be brought back - they never went away. During the entire 21st century Thonet was the frontier of international design culture, with classics such as the infamous '214'. This particular model still finds itself as the pride and joy of many rooms in both public and private spaces today. It's this reputation that has affirmed Thonet to be one of the most exciting leaders of furniture manufacturing, with of course, an equally intriguing story.
For almost 200 years, Thonet has been hailed as the leading German furniture manufacturer, priding itself on quality, innovation and elegance. The company has acquired not only international acknowledgement for design, but essentially assisted in forming what we know today as industrialisation.

In 1819 cabinetmaker Michael Thonet in Boppard opened a workshop where he experimented with different wood bending techniques. While other manufacturers remained true to traditional methods of turning and grinding, Thonet invented a new method of moulding plywood by the force of steam. In around 1830 Thonet successfully finishes his first draft, which catches the attention of Prince Metternich, the Foreign Minister of Austria and a leading statesman of Europe. This consequently brings Thonet and his family to Vienna in 1842, where by 1849 he successfully calls the likes of Palais Lichtenstein, Palais Schwarzenberg, and Café Daum as his clientele.
1859 later proved to be the pioneering breakthrough for Thonet with the Viennese coffee house chair; 'No. 14' (now '214'). It was the process in which the solid beech wood was bent and individual parts of the chair were screwed instead of the former gluing method, that made serial production possible. This saved space with packaging, thus allowing greater units to be shipped where in just one cubic meter box up to 36 disassembled pieces could fit. The 'No. 14' is the first industrially produced chair that catapulted the furniture manufacturer industry into a global enterprise. The series-production style and typification also allowed for moderate pricing. To this day, the chair has sold more than 50 million units, not including imitations. Thonet was the 19th century's symbol of a newfound process in production technology, and with this, an era dawned.
Thonet had achieved success as an international furniture manufacturer like nothing the world had seen before. Currently Thonet annually publishes catalogs that are still exported worldwide, with furniture found in the most decadent mansions, to New Orleans' side streets or on the porches of Brazilian rubber barons.

Already in the 1870's a fleet of sales offices were situated worldwide, from Hamburg and Frankfurt, to Barcelona, Brussels, New York, Chicago, Rome and Moscow. Thonet was steadily on the rise before becoming a global player in 1900. The unprecedented success was without a doubt owed to the perfection of a commercialised business model and a firm vision in place.

After 'No. 14' followed other bentwood models which formed a renowned list of design icons such as 'The Rocking Chair 'No. 1' (1860), models 'No. 18' and 'No. 56' at the end of the 19th century, and the elegant '209' with curved armrests (1900). 1904 later produced the great Otto Wagner art nouveau chair '247'.

World renowned architect Le Corbusier greatly admired the bentwood chair, speaking very highly of the '209'. "Never has there been a better or more elegant design, in all its execution, usefulness and proficiency."
"There has never been anything designed more elegant, well concepted, accurate in the execution and use-capable." - Le Corbusier about the *209*
Between 1857 and 1889, the Thonet Brothers built a total of seven production facilities following the plants of their father, with five of them located in Eastern Europe. The seventh and latest production site to date was built in Hessen, Frankenberg - now still the operating headquarters today.

Production for Thonet reached its peak for the first time in 1912, with over two million products manufactured and sold worldwide. Until the beginning of World War I, Thonet boasted a range of over 1400 products including dollhouses and tennis rackets.

By the 1920's, groundbreaking history was still being written with the implementation of the cold-bent steel pipe technique drawn from the Bauhaus movement. Production took place in the 1930's in Frankenberg and stood as the world's largest manufacturer of tubular steel pieces with designs from famous architects like Ludwig Miles van der Rohe (cantilever 'S 533'), Mart Stam ('S 33 & 'S 43'), Marcel Breuer ('S 32', 'S 64', side table 'B 9', lounge chair 'S 35'), Charlotte Perriand, A. Guyot and Le Corbusier. Their models have been acclaimed in design and architectural history as definitive milestones of the 20th century. Through the success of incorporating steel, Thonet's concepts now expand into a whole new realm. Famous avant-garde artists such as Josef Hoffman, Adolf Loos and Swiss architect Le Corbusier also counted themselves fans due to Thonet's courage, innovativeness, pioneering spirit and high standard of quality.
To date, Thonet GmbH still owns all rights and trademarks to 'Thonet' in Germany and all throughout the world. Historic furniture from the archives has been known to fetch high prices at auction.
Like many companies at the time, Thonet lost possession of their production sites in Eastern Europe during World War II. It also resulted in the complete destruction of the distribution center in Stephansplatz, Vienna as well as the Frankenberg factory which was later rebuilt by the great-grandson of Michael Thonet in 1945-1953. As the economy picked up again, the company was revisited by exceptional designers who grew again the long list of talent that worked with Thonet throughout its history such as, Egon Eiermann, Hanno von Gustedt, Pierre Paulin, Ulrich Böhme, Verner Panton, Hartmut Lohmeyer, Eddie Harlis, Alfredo Häberli, Lord Norman Foster, Rudolf Glatzel, Gerd Lange, Wulf Schneider, Christophe Marchand, Delphin Design, Lepper Schmidt Sommerlade, Glen Oliver Löw, Piero Lissoni, Lievore Altherr Molina, Badi Teherans, James Irvine, Stefan Diez and Läufer + Keichel. Thonet's legacy continues with outstanding ideas by his existing factories, teams and the original portfolios they are continuously expanded in the current market today.