Slash Objects
Industrial Rubber: Luxury Has a New Material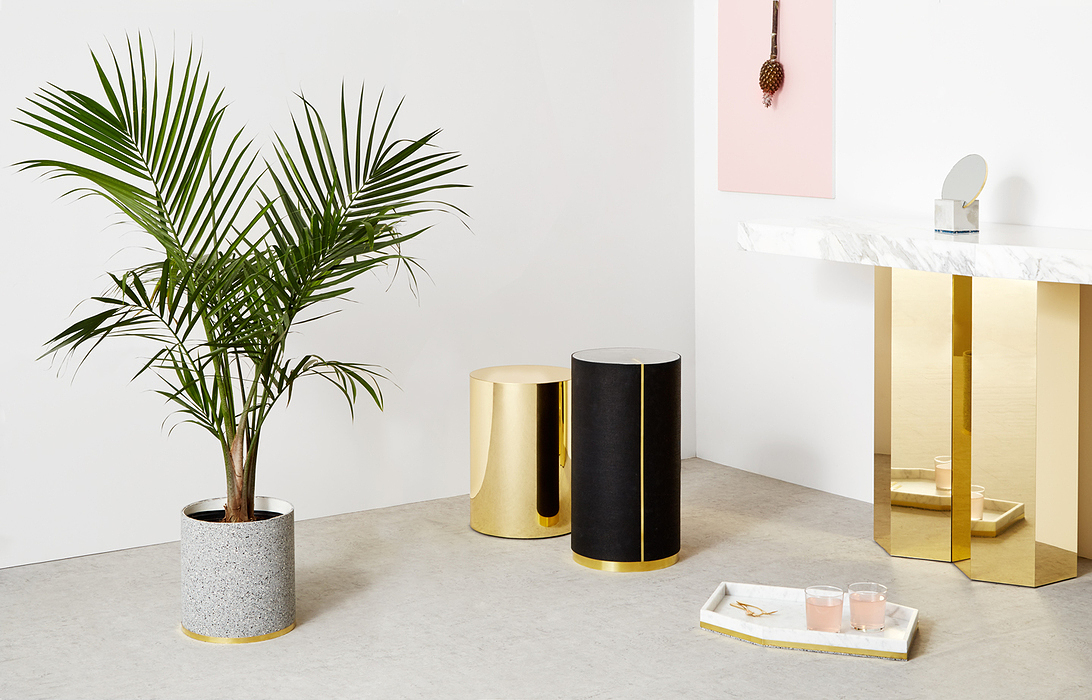 New York studio Slash Objects produce sophisticated yet innovative furniture and home accessories from 100% recycled industrial rubber.
Harvard graduate Arielle Assouline-Lichten not only excels as an ingenious architect and designer - but also working in her own studio Slash Objects. Design as well as innovation sit in the forefront of priorities when it comes to the processing and preparation of materials.

Slash Objects' first collection consists of 100% recycled industrial rubber which cleverly combines with brass, marble and cement. Available in the colours Royal, Gris and Pure Black, Assouline creates a whole new take on noble materials for the home. The collection consists of side tables, coffee tables, a console and living accessories, such as high-quality coasters.