Mleko Living
Canvas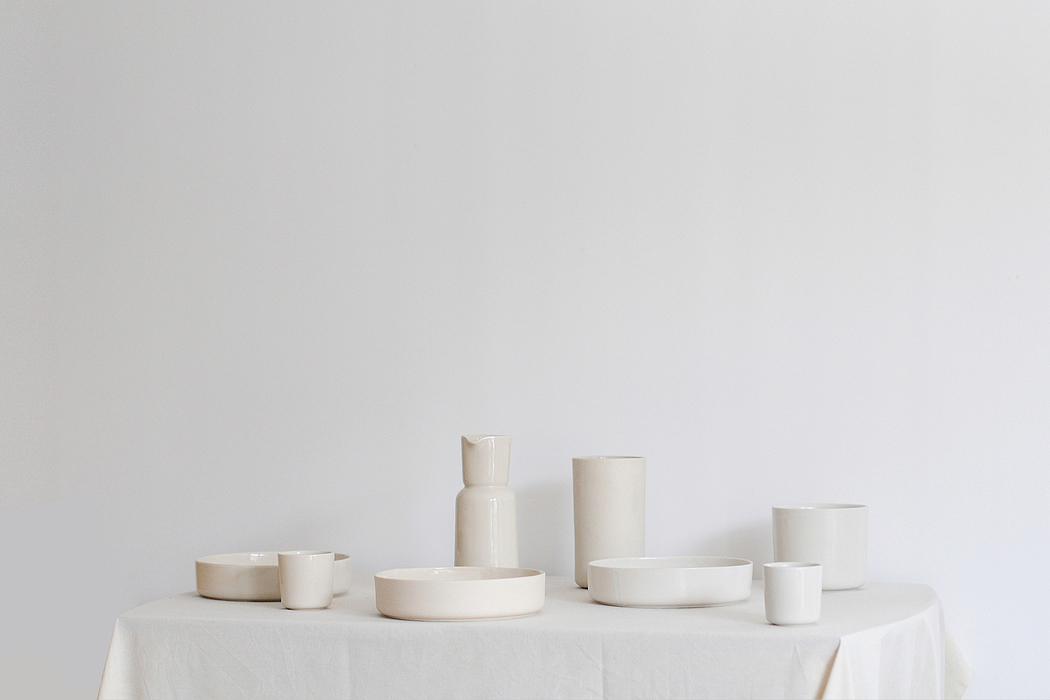 Krakow design studio Mleko Living produces minimalist and functional everyday objects with the help of local artisans.
In particular, the Canvas Collection from the Polish studio offers the perfect 'canvas' for our everyday lives. The minimalist design by Katarzyna Gołuszka and Michał Załuski leaves us with room for creativity and our own ideas. Such freedom means anything we wish, from a breakfast brunch with friends or a relaxed sunset outside in the green, is possible.
The focus of the collection results in simple forms and sustainable materials. The transparent finish emphasizes the natural aesthetic of pure stoneware. The 5-piece set is hand-made in a family run business situated in southern Poland. High temperatures are fired to give each piece a long life even in modern kitchens.