Rugs by GUR
Tradition Reinterpreted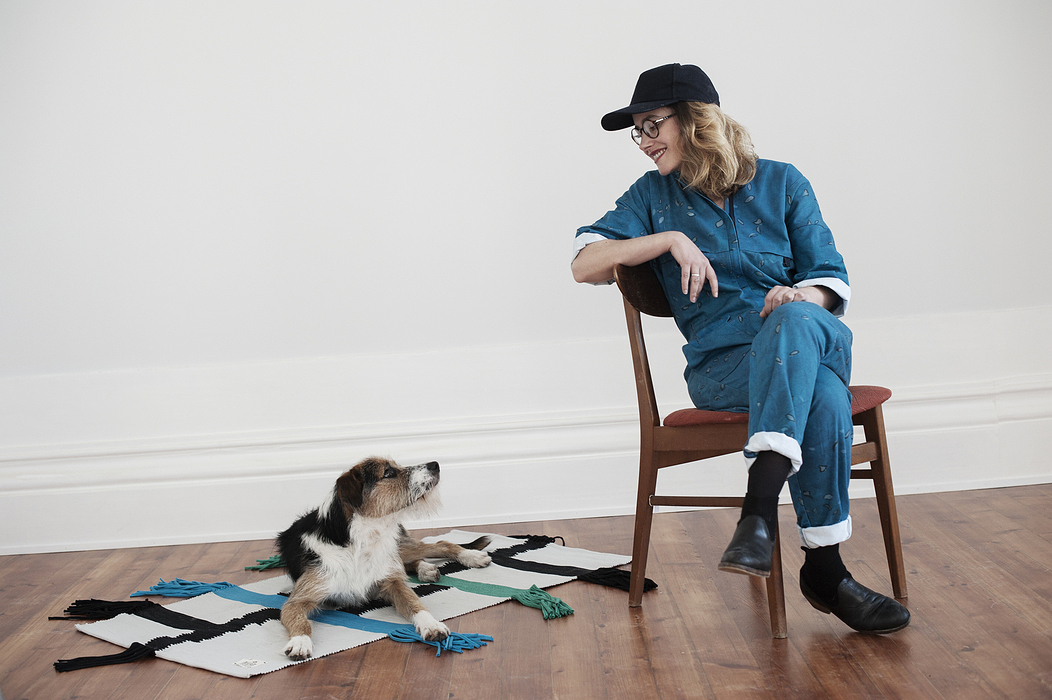 Célia Esteves, founder of Rugs by GUR, collaborates with artists and illustrators for traditionally woven Portuguese carpets in a partnership of playful, and joyful design.
Teaming also with traditional weavers, GUR invites artists to express themselves on textiles with only one rule: enjoy the joy! On the same material in which kitchen runners are made, there are now creative patterns and shapes that serve both as a bed rug, as well as a base for picnics or creative wall decorations. GUR is always expanding its unique collection with new and interesting collaborations.

All GUR pieces are handmade by traditional hand-looms. Cotton is used with several layers of colour or by printed stamps. Each edition of the carpets is very limited.
Célia comes from a small town in the north of Portugal, Viana do Castelo. This area is still very rich in knowledge of traditional crafts and remembers fondly the many hand-woven carpets at home with their parents. These carpets are very typical for Portugal, but often look the same. They are usually of simple design and made of any recycled material found in textile factories.

After working in the studio with a print artist in Porto, Esteves was invited to an exhibition in her hometown. It formed a bridge between traditional craftsmanship and young designers. Together with the weaver Cláudia Vilas Boas she developed her first pattern on the hand weaving machine and designed her first GUR. Afterwards, she also asked some friends who are illustrators to also develop a pattern and so the label was born.
"The carpets have lost none of their authenticity, but have gained a special design appeal through our artists and illustrators."
Text: Sara Umbreit, Photos: GUR & Filipa Alves