When Coffee Meets Design
Thonet Opens First Pop-Up Café in Vienna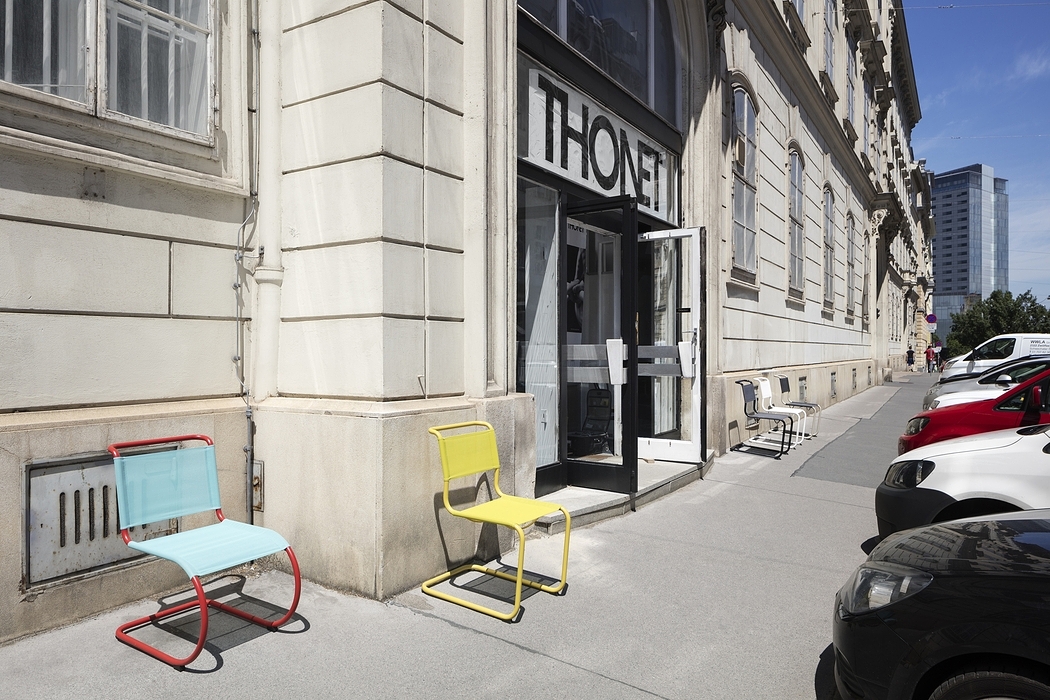 Before the Alten Post in Vienna becomes a construction project to make way for a hotel, luxurious apartments, shops and galleries, furniture manufacturer Thonet is inviting everyone for coffee and comfort in its newly opened Pop-Up Café.
Wooden tables 1404 by Stefan Dietz and bar tables 1123 by James Irvine sit perfectly in the 250m2 area. The new lounge series S 830, S 650, 860 and 2000 as well as the Bentwood table 1060 by designer Jorre van Ast and the 1025 by James Van Fossil can also be viewed in the integrated showroom. Of course, it can't be Thonet without the world-famous designs "S35" by Marcel Breuer and "S 826" by Ulrich Böhme - both steel tube classics from the Bauhaus movement in the 1930s.
When the weather permits, the café extends to an outdoor area where Thonet presents its new outdoor collection "Thonet All Seasons". The in-house models LUM and KUULA also provide a perfect setting.

To serve, brews of sustainable coffee are on offer, coming directly from a coffee farm in Nicaragua and the roaster Süssmund. Small snacks and craft berries are also an option for food, with a selected wine list also available.

Thonet's own company history is behind the chosen location of the pop-up project. Famous coffee house chair "Nr.14" was designed by founder Michael Thonet in the city in 1859 and is today an icon of design history (not to mention the 50 million units sold) worldwide. With its café, Thonet revives the 35,000-square-meter building complex that once served as the headquarters of the Austrian Post Office.
By the summer of 2017 there will also be themed exhibitions, festivals and workshops. Together with Jonas Reindl Coffee and quarterly magazine - Standard Mag, Thonet has implemented the showroom and café project. Die Gestalten Verlag also provides thematic reading, which guests can also purchase on site. The concept is mainly aimed at coffee lovers, architects and designers, as well as Thonet dealers and fans, who no doubt will be ecstatic to visit this once in a lifetime Pop-Up Café!