Politura
Polish Design: The Classics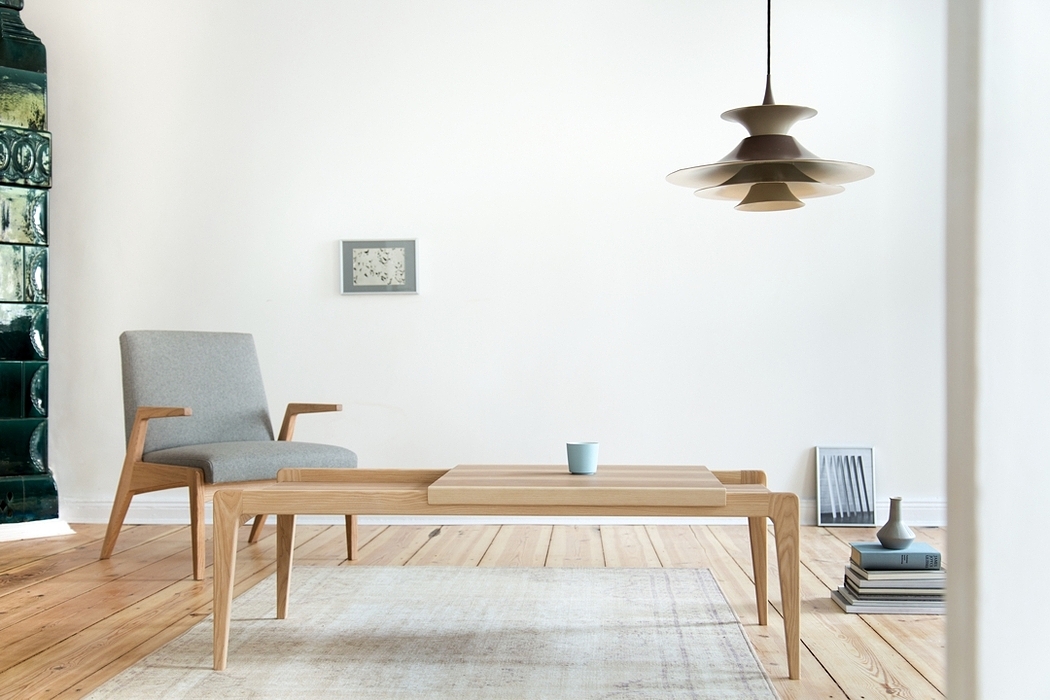 Michael Szarko and Przybyrad Paszyn are reviving post-war Polish design with their Berlin-based label Politura.
The two friends, who have known each other since childhood holidays, have joined forces selling restored design classics and giving a name to forgotten Polish designers. While the demand at the time for this furniture was great - Szarko and Paszyn could find neither photos, sketches nor names of the designers. Due to the communist system at the time, any task was based strictly on anonymity instead of individuality. Even for products like these that were intended for the masses, their creators were neglected any promotion. Szarko and Paszyn then went into search mode, spending days in libraries and archives, even traveling through Poland to find out more about Polish design to tell the world.
During their research, Szarko and Paszyn met Edmund Homa, a former professor at the Danziger Art Academy. His furniture designs can still be found in many Polish dwellings and public facilities. Homa invited the two design explorers into his home where he told his story and the most important work he ever did - the chair H106. After their meeting, it was clear to the two future founders of Politura that they wanted to revive the chair and produce the further editions it deserved!
Other classics produced by Politura are the couch table and armchair R-1378. Both models were designed by Polish designer Janusz Rózanski in 1962 - but never produced! Politura holds the license for the couch table now, producing it for the first time in a series. For this, Szarko and Paszyn were awarded the Must Have Award of the Lodz Design Festival - Poland's most prestigious design event.

Many Polish designers like Homa were never were never produced into a series due to the economic and political situation of the time. Politura is truly making its mark in design history.
Text: Sara Umbreit
Photos: Politura-Berlin