Oji Masanori
Puristic Tableware from Japan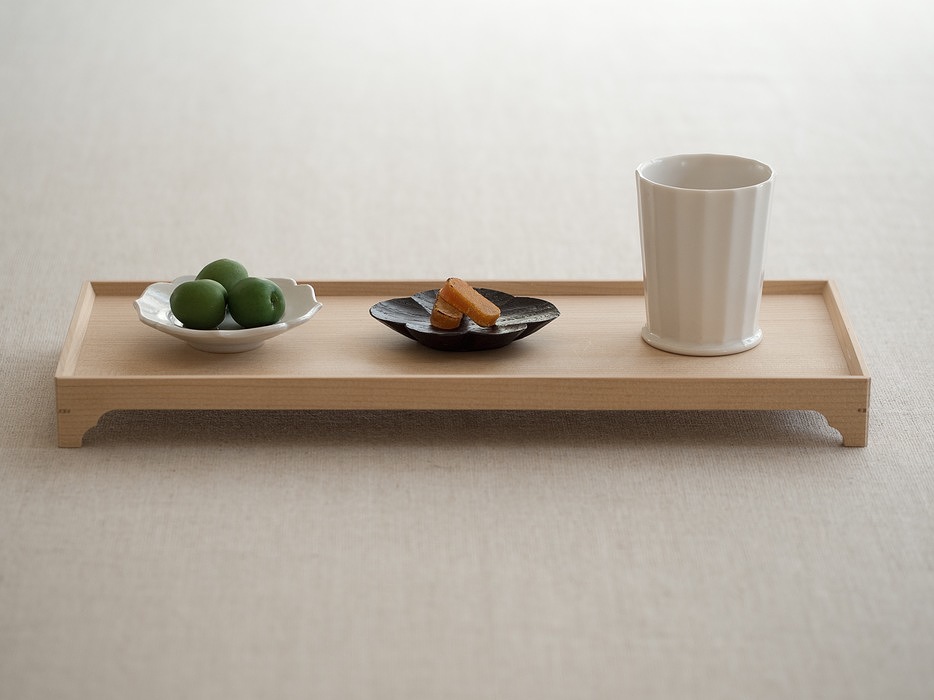 Last week we presented part one of Oji Masanori's kitchen designs with his unique, handmade wooden utensils.
The Japanese designer and architect designs and manufactures limited collections of modern home accessories and tableware with traditional craftsmanship. His style is known for its simplicity and practicality with designs capable of being used on a day-to-day basis. Masanori's choice of natural materials allow his collections to meet the high standards of Japanese health and hygiene regulations. His pieces are not only healthy, but also stand for authenticity and pleasantry, without polluting the environment or being toxic for humans.
The Kami collection is handmade in a wood factory in Hokkaido, Japan with Sen-Tree wood supplying itself as the material. The wood is very similar to that of the European ash wood with a very soft and smooth surface.
The lunchbox consists of of asunaro wood grown by the Japanese cypress tree. The wood has natural antibacterial properties, as well as water resistance, making it especially suitable for kitchen use. This particular lunch box also holds a special place in Japanese history. Before the refrigerator was invented, food was stored in similar wooden boxes to keep the food well preserved. The lunchbox is ideal for transporting food in an environmentally friendly and sustainable way whilst adhering to puristic, unique design.
For inquiries and orders please email: hello@sojournal.de

Text: Sara Umbreit