MINNA
Ethically Woven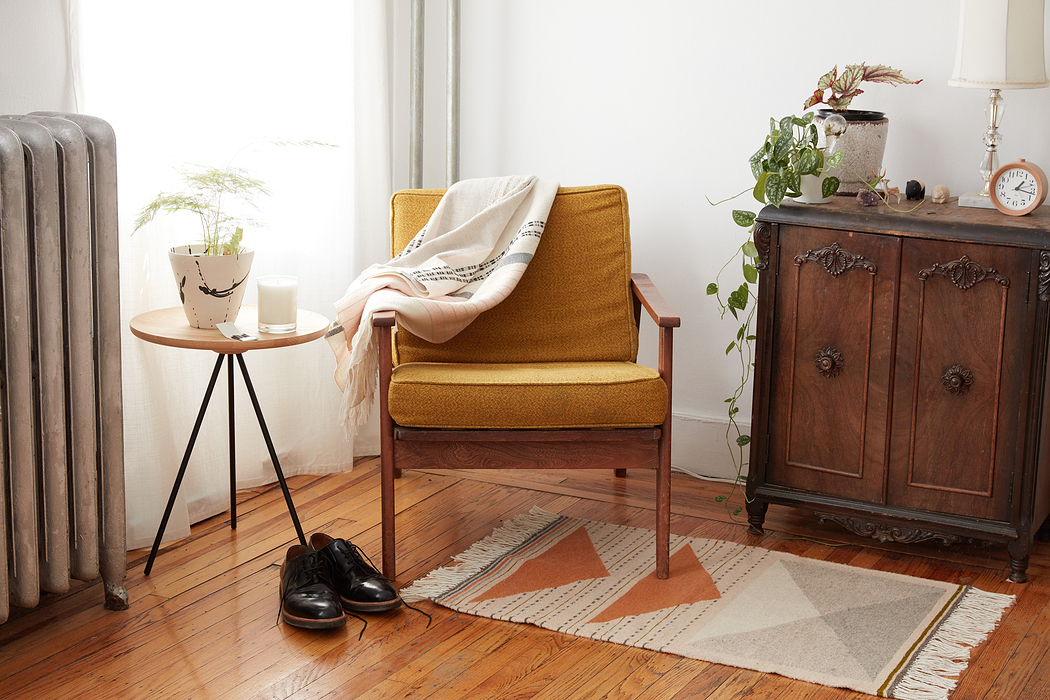 Sara Berks produces exceptionally beautiful, sustainable home textiles with assistance from local artists in Mexico, Guatemala and Uruguay.
Sara Berks: I started MINNA in 2013 as an exploration in tapestry weaving. I think because I had a background in graphic design, I had the desire to make functional pieces for the home. I felt there was a void in the home decor world. I wasn't seeing contemporary designs being produced with an attention to sustainability and ethical production. So, I researched artisan production in Central and South America, which brought me to Mexico and Guatemala. MINNA currently collaborates with artisan groups and master weavers in Mexico, Guatemala and Uruguay to produce our collection of woven rugs, pillows, throws and kitchen textiles.
Sara: What does MINNA stands for you what does it mean to you?

Sara Berks: The name MINNA comes from the name my maternal Grandmother dropped when she escaped from Germany to the United States in the 1940s. She dropped the name as somewhat of a rebellious and act of renewal. I wanted to reclaim the name for my brand. I like the way it sounds but also like the underlying, family story.

Sara: Have you always been into design and designing?

Sara Berks: Yes. I have a background in graphic design and art, so I've always been into making things. Textiles came later but once I got into it, I realized it was really my preferred medium.
Sara: Where did you grow up and how does it influence your work?

Sara Berks: I grew up in South Eastern Connecticut. I was about 5 minutes from the beach and I think that connection to water has always been important to me.

Sara: What is the purpose of Design to you?

Sara Berks: To me, design means objects that are both functional and beautiful.

Sara: How does your dream home looks like ?

Sara Berks: Well, I just bought an old 1800s farm house with my partner. I like the contrast of old and new, utilitarian and decorative. The house is pretty close to my 'dream house' though. I'm realizing that even though it's beautiful, there are certain things that aren't as functional as I'd like.
Sara: What inspires you most in your work ?

Sara Berks: When I get to travel to Mexico and Guatemala to see the products being made. When I get to work side by side with the weavers. That's the best part.

Sara: Do you have further future projects you would like to transpose?

Sara Berks: We're about to launch a new collection! It's a continuation of our first collection, building upon the foundation we're trying to build with MINNA. Ethically made, beautiful woven goods for your home.
Text/ Interview: Sara Umbreit
Photos: MINNA Studio