Mary Lennox
"Nature Itself Is My Inspiration and Idol at the Same Time"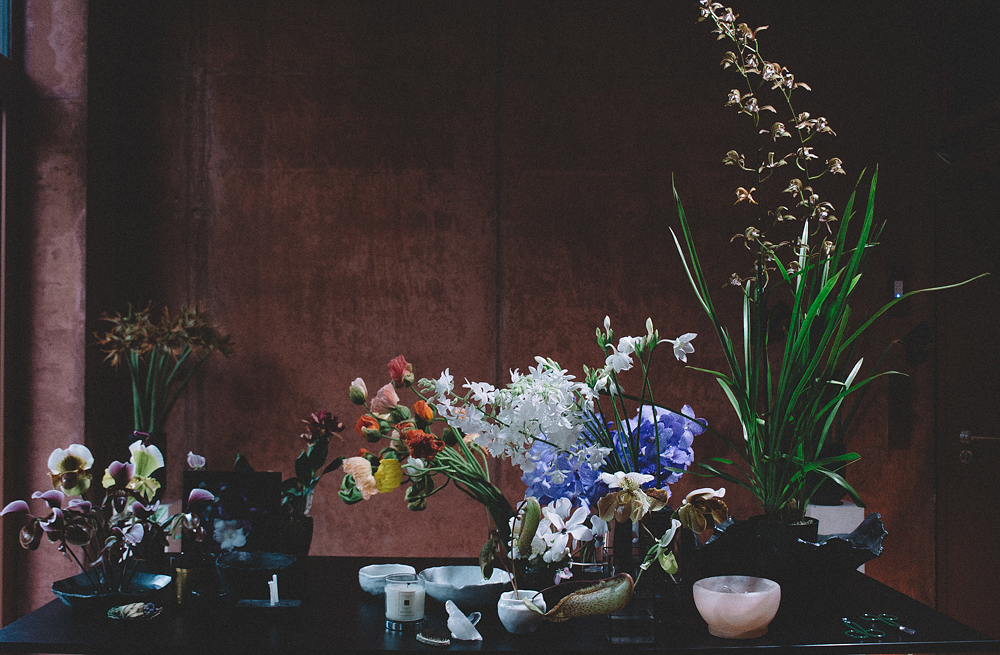 For four years now, Australian Ruby Barber has turned her passion into a business through floral arrangements, much to the delight of her customers.
We met Ruby in her new studio situated in Berlin Kreuzberg to discuss all things Mary Lennox. Flowers and plants have been a big part of Ruby's life for many years. Four years ago, she came to Berlin and developed her love for flowers into a much sought-after skill of botanical decoration. She now advises and manages a large number of international customers on floral set design.

The name of her company was inspired by the main character of the famous novel The Secret Garden. In this, a young girl Mary Lennox discovers a hidden garden and brings it back to life with much love and care. When we arrive at the studio, dark red concrete walls create a similar feeling of something full of surprise and mystery. "Many say something dark and dramatically beautiful lies in my work" - Ruby says, and we can only confirm that!
Sara: For how long have you worked with plants and as a botanical stylist? How did it all begin?

Ruby: Plants and flowers have always been a source of curiosity and intrigue. I've been working with them for about 8 years now and each plant or flower that passes through my care has something new to offer. My career had fairly humble beginnings...I was going to the flower market in Australia for fun and rearranging bouquets that I was given. It was very playful at the start! I quickly became interested in expanding my skill set and working with plants and flowers in different contexts. Since then I have explored so many aspects of the industry before specializing in styling, set design and consultancy. This line of work really allows you to be the most creative and it's what I find most enjoyable!
Sara: What do you like most about your work?

Ruby: It's such an interesting time to be working with flowers and plants. The more lifestyle is geared toward green living, the more relevant the natural world becomes. I feel very close to nature and the seasons and I love that about my work.

Sara: Which trend of flower/plant decoration you like the most currently?

Ruby: I like a minimal aesthetic and I think that trend is catching on. I'm not interested in bouquets packed with a million varieties. I think quality over quantity is key.
Sara: Where do you get your inspiration from and do you have an idol?

Ruby: Nature itself is an inspiration and an idol. Nobody does it better!

Sara: Which type of flower and plant always works? Is there an evergreen?

Ruby: I love all varieties of philodendron. I think they are the most versatile for styling interiors. As for a flower...I have some favorites that never fail but as a general rule I think mirroring the seasons is always the most beautiful.
Text/ Interview: Sara Umbreit
Photos: Damian Tauchert