Juliane Röthing
"Most Find Colour Too Intimidating"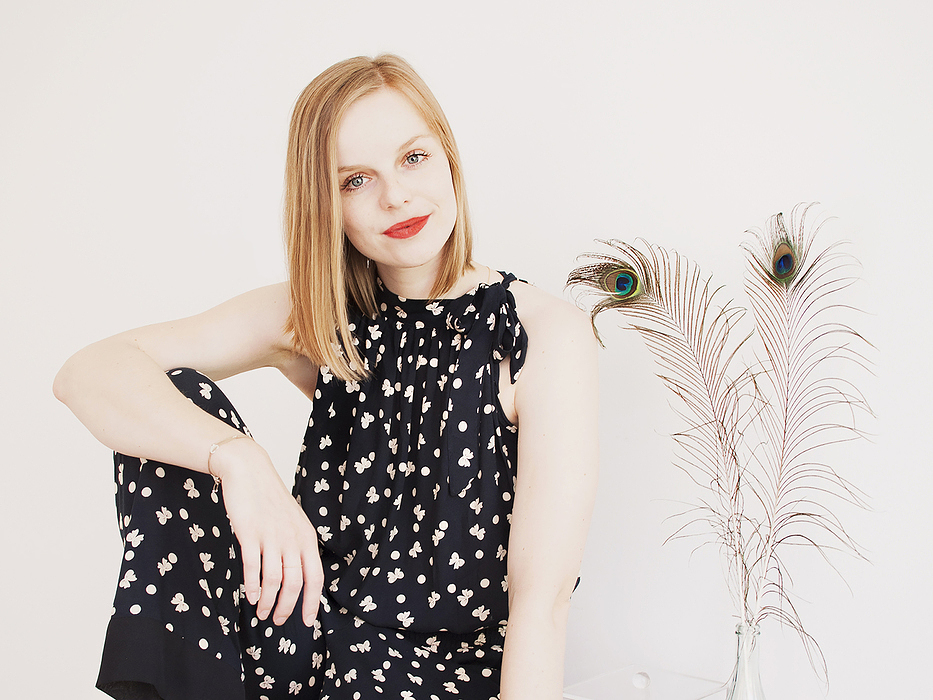 Juliane Röthig discusses with us her agency 'Indecorate' - an Interior Design & Consulting firm for your home. Her following interview reveals upcoming residential trends for 2017. Read on!
Sara: When did you start Indecorate and where did the idea come from?

Juliane: I founded Inedcorate in the autumn of 2014 and officially started with the website and initial team in Berlin February 2015. My passion for interior design and architecture has always existed, so after a few years in the Berlin startup scene I realised this desire to establish it a little more. I began at first to look at possible business models in the interior design spectrum. I was very impressed by US company Homepolish, who want to make interior design more accessible through hourly consulting. I took this company as a model and developed then something that could work in Germany. Indecorate was then born, and thus our mission to make beautiful interior design affordable for everyone.
"Germans love the simplicity of Scandinavian style; bright furniture, natural woods and white walls."
Sara: Have living styles changed from what they were before? Do you see a trend that people are looking for when it comes to furnishing and design?

Juliane: In Germany especially I see the great trend in people becoming more concerned with the aesthetic things in life. In the last few years, the focus has become even more apparent in the housing and furnishing sectors. IKEA has certainly played a major role here - I always have to smile when I see the IKEA commercials in the old Elle-Entertainment magazines of the 90s, you don't connect with them at all today. We're currently facing a renewed awareness of quality and sustainability, after all, design is still closely linked with functionality. Germans love the simplicity of Scandinavian style; bright furniture, natural woods and white walls. With a little more colour going beyond the accent palette it can get harder to work with.
Sara: Do you see differences in your requests from different cities like Berlin, Hamburg, Munich, Frankfurt or Cologne?

Juliane: Berlin is definitely the most trend-oriented in terms of design. Here there are always customers who dare. Generally, the whole DIY theme is very popular in the capital. Munich is a bit more classical, they appreciate a more 'tried and tested' design aesthetic and pieces with a high quality. Hamburg is somewhere in between - customers usually want to uptake a nautical theme in design. Frankfurt and Cologne stand firmly in the middle I would say, open to both trend and tradition.
Sara: What is one of the upcoming residential and colour trends for 2017?

Juliane: Green is still important - whether this comes in the form of plants or also as a wall color (dark green is definitely the new dark blue!), it expresses our longing for nature. This also fits the trend of natural materials and motifs, which I'm sure we'll continue to see for 2017. Nevertheless, luxury will not be skimped this year and I see velvet playing a big role for living and fashion. I have always had a soft spot for that material. If you can't handle a velvet sofa, pillows are definitely a good alternative, especially since it will probably remain a trend. However, luxury in general can be seen in a variety of forms in interior design, particularly in the re-orientation of traditional craftsmanship and high-quality materials. Last but not least, Monochrome is an exciting trend theme for 2017 - the entire interior in the same colours (for example everything in gray tones, from wall to floor to furniture). We are just finishing a project in Berlin actually, the conversion of a small 1-room apartment, where monochrome served as the inspiration. The finished result has nearly been finalised and I'll be ready to show it soon on Indecorate.
1 room: 4 different styling ideas from Indecorate
Text/ Interview: Sara Umbreit
Photos: J.Röthig, Nora Blum, Moodyard