Lex Pott
Products Produced in Their Purest Form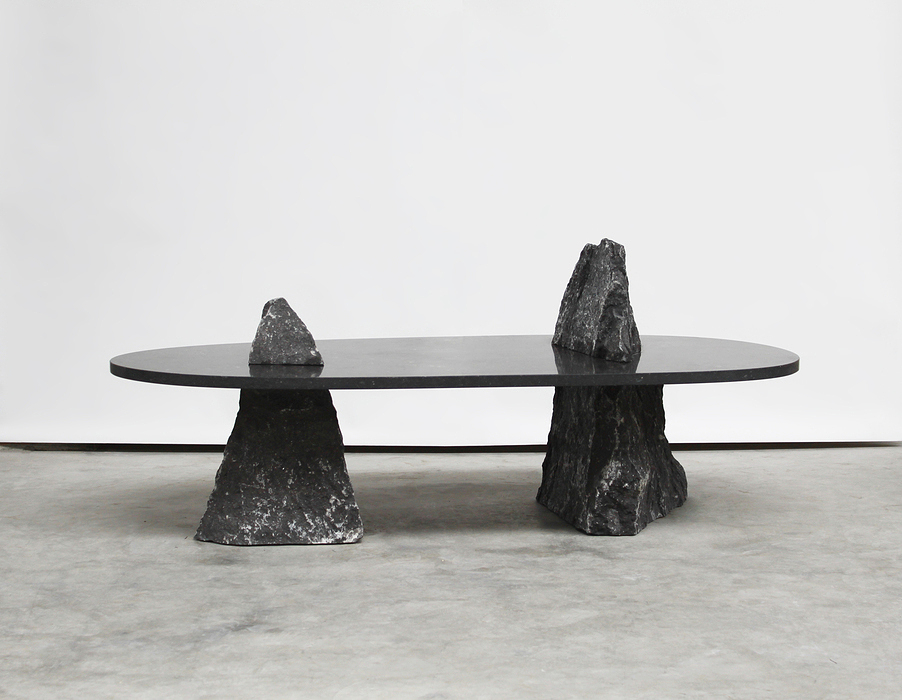 In an old shipyard on the outskirts of Amsterdam is where you'll find Lex Pott designing his naturalistic designs.
Lex Pott was born in 1985 and is a graduate of the Design Academy Eindhoven. His designs value nature, encompassing it as a basis to form the rawness and origin of his works. It's always obvious which materials he has worked with, with the shape often supporting the original form of that particular material. This is evident particularly In his collection 'Speak ' with numerous works of wood, metal and rocks. With Pott's creations, the material is always the very purpose of the object.
The complete Diptych collection was made from a Douglas-Tanne tree, planted in the Netherlands in the year 1960 and falling in 2013. The grooves in the front of the cabinets were generated with sandblasting. Diptych has been created for the Dutch online gallery New Window and is a series completely made in the Netherlands.
For the True Colours vase collection, Lex Pott has used oxidised copper, steel, brass and aluminum in various arrangements. The project was created especially for the Danish design label &tradition.
The Spring Scissors collection is based on traditional Asian art and was created for the Danish design label Nomess Copenhagen. The scissors are made of spring steel, so they always return to their original shape. Their symmetry allows them to be used by both left and right-handed people. The unique shape of the scissors also allows them to be a real art object.
The Fragments project was created together with The Future Perfect founder David Alhadeff. The objects are a fusion of design and art - poetic and provocative.
Text: Sara Umbreit
Photos: Raw Color & Lex Pott Studio