Isabell Gatzen
Home of the Future Classics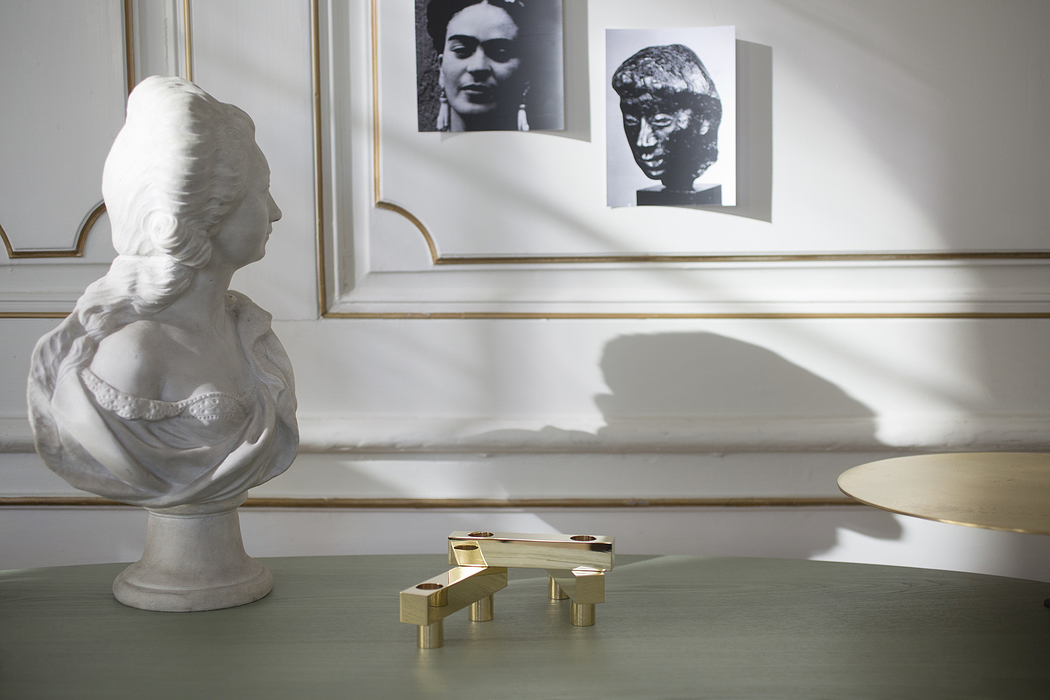 Timeless quality, natural materials, and a philosophy that encompasses the idea of creating future classics are just a few of the ways to describe works from the studio of Isabell Gatzen.
The Zurich-based designer creates furniture and home accessories that play with symmetry and optical illusion. Her goal is to portray harmony and balance, whilst optimizing everyday life with utmost attentiveness. Gatzen loves nothing more than to use natural and durable materials that promise longevity.

At the moment, new prototypes for the upcoming Salone del Mobile 2017 and developing a new ceramic collection together with a local manufacturer in Bali are in the works.

We show a selection of her current home accessory collections: 721 Grams, designed for &Tradition and Burning at Both Ends.
The name 721 Grams describes the weight of the candle holders with each individual element being made out of brass and weighing 721 grams. As desired, several candle holders can be inserted into each other creating infinite possibilities that fit a new or different form for any taste. Just the the quality craftsmanship alone makes the 721 Grams a true heirloom that can be passed on to generation to generation.

In 2015, 721 Grams received special mention at the German Design Awards for its excellent demonstration of product design.
The Burning at both Ends candle holder takes on the challenge of gravitation versing chance! Made of powder coated metal and reduced to the bare minimum, it holds the candle at center.
Text: Sara Umbreit
Photos: &Tradition, Nadine Ottawa