GANTlights
Expressing the Connection Between Architecture and Product Design.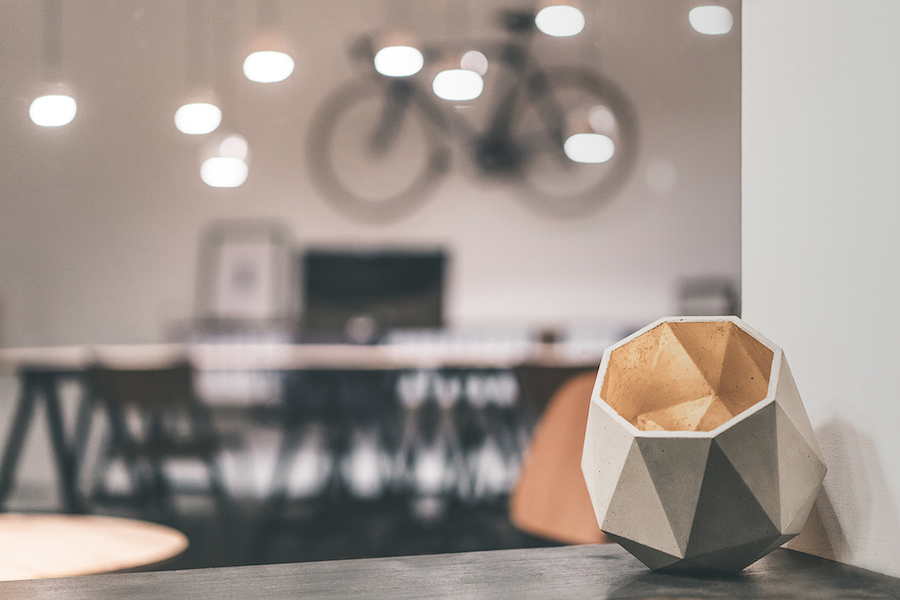 Product design and architecture describes perfectly the final result of GANTlights' individual lighting fixtures and furniture collections.
Stefan Gant's passion for form, material and mood was initially acquired during his architectural studies in Munich and Berlin and where the idea behind GANTlights was born. This training and understanding of architecture and its basic foundation helped Gant create his renowned concrete lighting fixtures. His cool-acting lamps have a somewhat double capability with their gold leaf interior coating to save energy. If desired, the lamps inside can also be coated with copper, gold or silver.
"Due to their minimalistic design with clear lines and no frills or gimmicks, the lamps can be combined with any style of furnishing and are also timeless." - Stefan Gant
"The combination of the warm inner coating made of gold leaf produces an individual and high-contrast product compared to the exterior rough building material concrete."
"I am very adamant about the use of high-quality materials, precise processing as well as regional production with ethical conditions."
Text: Sara Umbreit
Photos: GANTlights