Early Work Studio
Fulfilling a Room's Great Potential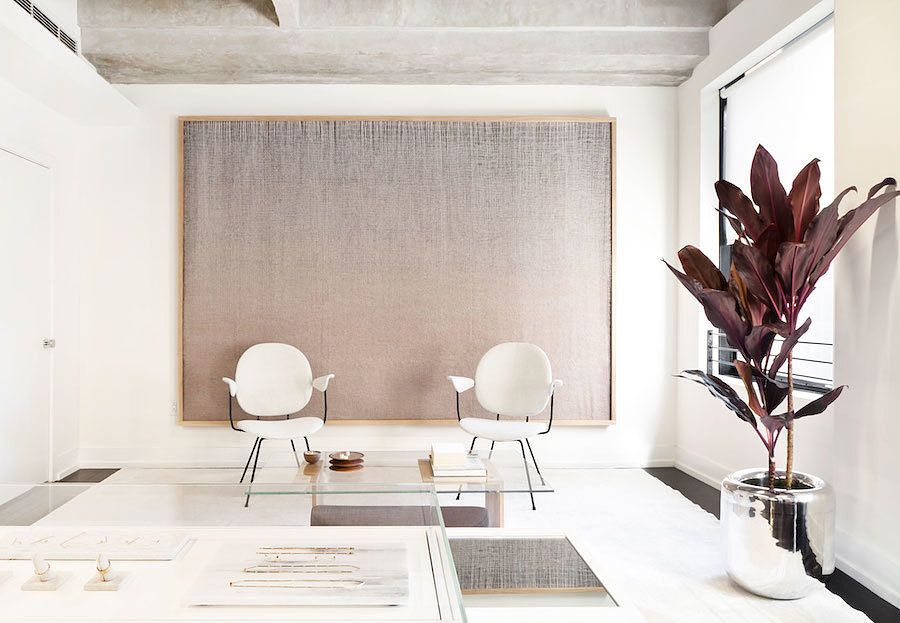 Early Work are the interior extraordinaire behind some of the best concept, design and development processes for stores, offices and businesses alike.
Interior design has always played a key role in marketing for companies. The trend towards individuality and steering firmly 'away from the masses' has intensified, resulting in the now mandatory importance of visual appearance of a brand, especially in Europe. Thanks to modern science, we're more aware than ever that our surroundings affect us, from our behaviour and sense of well-being, to the decisions we make. This knowledge is utilised by brands, placing particularly large emphasis on their design for the sales arena. It's here, professionals like Mimi Jung and Brian Hurewitz offer tailored solutions. They take on special requests and challenges from their customers and create whole identities with the design of showrooms, sales floors and public spaces such as hotels. From decoration and colour concepts, to the tailor-made Mobilar - Early Work Studio offers complete interior concepts as well as their implementation.
Australian label Bassike have opened their very first international store in Venice Beach together with their own architect from Akin Creative. Early Work has set the task of developing a design concept that looks to Los Angeles and its lifestyle, along with an open and relaxed feeling. The store is intended to convey a homely rather than a commercial feeling with Brian and Mimi focusing on warm, friendly and natural nuances and materials.
Early Work has also taken on the design for online retailer Everlane and their first physical store. The challenge was to integrate the small sales area into the existing office space. The sales area was intended to not be too open to prevent employees from using it as a passway, however not entirely blocked off either to allow a bit of insight for the behind the scenes.
For jewellery designer Grace Lee, Brian and Mimi here too designed the first showroom. High importance was placed on creating a completely individual identity, as well as a showroom that had the capabilities to triple as an exhibition space as well as for client meetings.
Text: Sara Umbreit
Photos: Early Work Studio