Louis Poulsen
Cult Lighting Label AJ by Arne Jacobsen Turns 60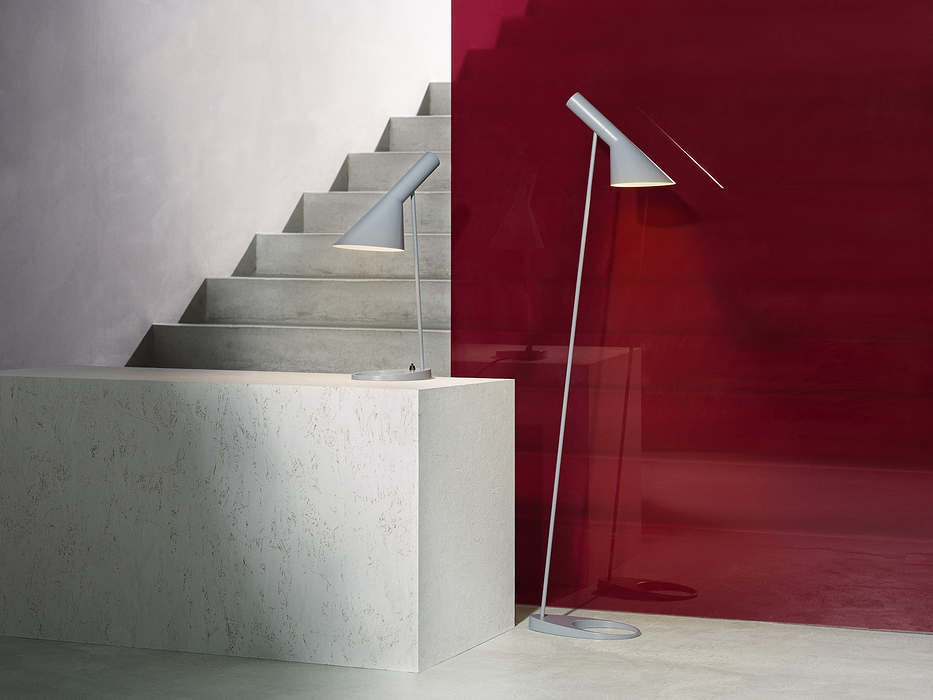 Since March, the AJ series has been extended to seven new colours to mark an incredible 60th year.
Louis Poulsen has celebrated the 60th birthday of AJ by honouring Arne Jacobsen with seven new, contemporary colours for the infamous table, wall and floor lamps. In addition to the existing colours, newcomers such as pale petroleum, white and black, dark green, ocher yellow, rust, midnight blue, aubergine and two different shades of grey are now also available!
The colors are in close connection with Arne Jacobsen's personal colour universe. The selection came exclusively from nuances which complement the character of the AJ luminaire to a tee.
"The AJ lamps are famous for their sculptural design. The new colour collection consists of both classic and more contemporary tones, which all share the trait of highlighting the design of the AJ lamp itself," says Idea & Design Director Rasmus Markholt from Louis Poulsen.