Kristina Krogh
The Art of Geometry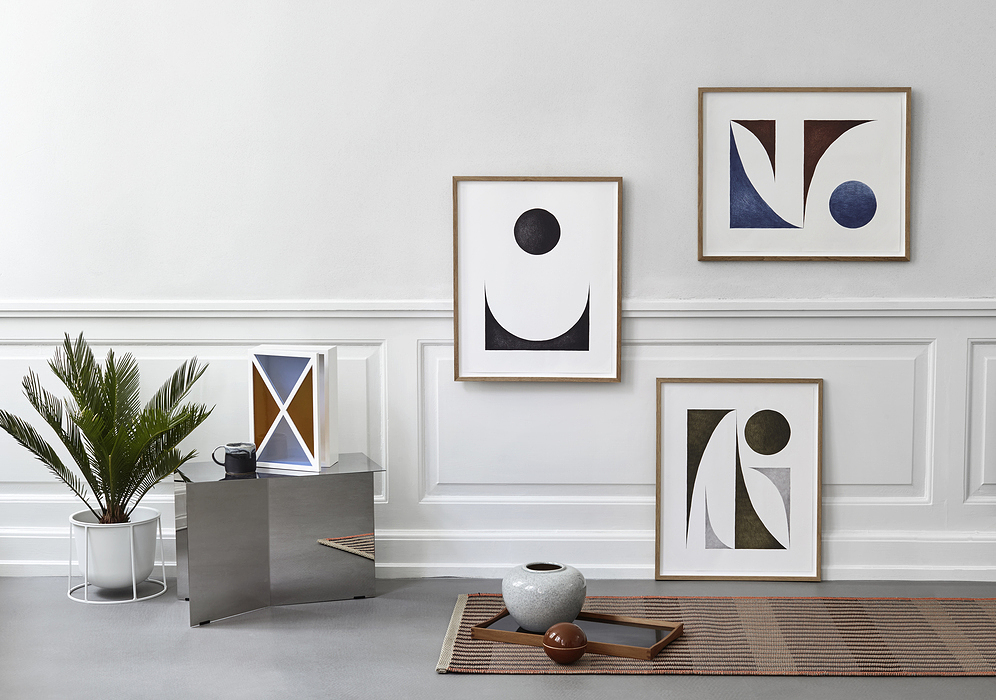 Kristina Krogh lives and works as a designer and artist in Copenhagen. The Dane is known for her love of geometry, aesthetic lines, clean patterns and textures, all playing a paramount role in her paintings.
Krogh follows a certain dynamic and graphic rhythm, focusing on the interplay of light and shadow, colour, contrast, and the combination of different materials and finishes - all this presented finally into a geometric composition.
Sara: What is it about geometry that you love so much?

Kristina: I love their clean and simple expression. I have always been drawn to these shapes and they always catch my eyes.

Sara: What inspires you and where do new ideas come from?

Kristina: If you have your eyes open for inspiration in your everyday you can find great inspiration in the most common or weird things. I get a lot of inspiration from different patterns, materials, surfaces and textures. I just love contrasts and the way they can play together. It may seem very banal, but my inspiration comes from everywhere. It can be a beautiful color combination on a building, a pattern on a vintage vase or old floor tiles from a church among many other things.

Sara: Have you always been an artist?

Kristina: I have painted and drawn since I can remember. I have always used a large part of my time experimenting with many different techniques on paper. So it was very natural to me to move me in that direction. I graduated from the Graphic Arts Institute of Denmark in 2011 with a Bachelor's degree in Graphic Design and Visual Communication - and founded my studio in Copenhagen in 2012 after working freelance as a graphic designer for five years.

Sara: Are there any other artistic passions that occur in your work?

Kristina: I use my background as a graphic designer a lot in my work.

Sara: How exactly do you create your images? Do you use ink or are they graphics?

Kristina: My workflow varies quite a lot as I find it most inspirational in that way. Some prints are made entirely analogue with paint, pencils or colored pens - and others are created by collecting or by creating different textures and patterns.