High Five!
A Helping Hand for the Home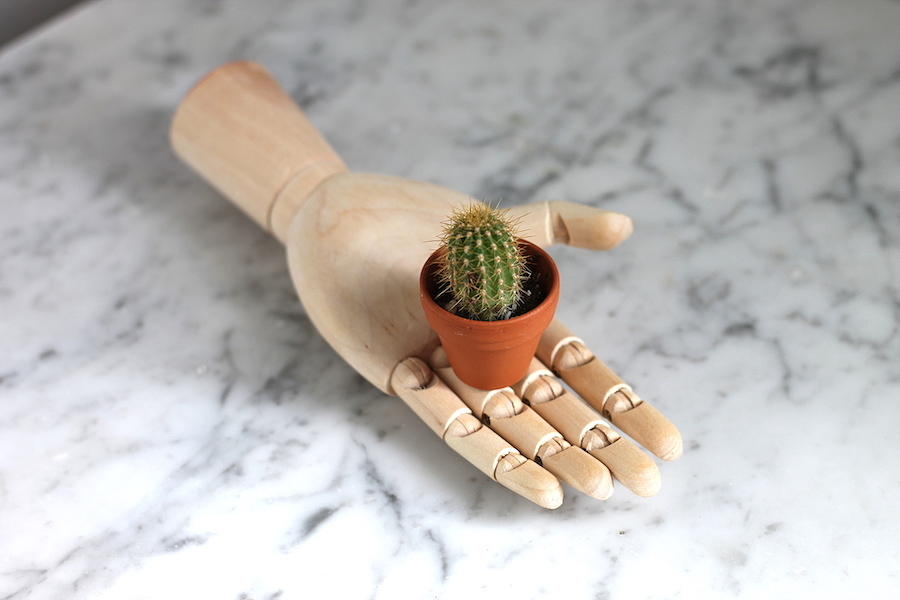 Jeanette Tesselaar always wanted pursue a career in fashion - that was until she discovered her great love for decorative woods!
High5 Styling is a lovingly designed wooden hand to be used as a decorative object or many functional purposes around the home. Whether as a styling element in the kitchen, or a 'helping hand' for small plants or jewellery, there's no doubt about it's a beautiful object with great attention to detail. We also love High5 Styling as unique gift idea! Each hand is sold in a recyclable carton with a personal declaration - "We cast a smile on the people who order our hand."
"I've always been obsessed with Scandinavian interiors and mod design, so would always look in that direction for the latest trends. When I finally got the chance to design the wooden hand back in the Netherlands I immediately knew it was what I wanted to do!" - Jeanette Tesselaar
"I can proudly say that High5 Styling is my true love!" - Jeanette Tesselaar
Text: Sara Umbreit
Photos: Jeanette Tesselaar