Design Tales
The Magic of Pairing Food and Design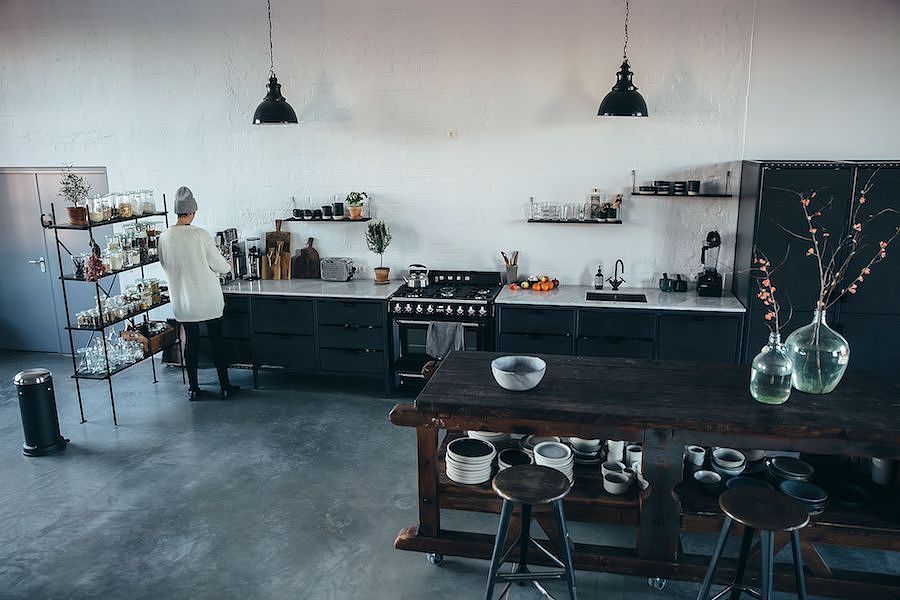 The highly-popular Our Food Stories blog has now extended its focus to interiors and design, particularly around the kitchen.
For several years, photographer Laura Muthesius and food designer Nora Eisermann have successfully run the Our Food Stories blog, much to the excitement of their daily million followers. The duo are renowned for their delicious, healthy recipes with equally appealing photography.

Whilst interior design has always been a passion for the two, we've waited until now to finally see their new account designtales on Instagram.
Sara: When did DesignTales begin?

Laura: We started our Instagram account DesignTales at the end of August and will eventually add it as a category on the blog.

Sara: What was the idea behind it? Is it connected in any way to your first project Our Food Stories?

Laura: We wanted to post design content on Our Food Stories right from the beginning because we we've always loved good design. We thought it was important to initially focus on just one thing though. We think food and design pair very well together, in just the kitchen alone there are so many great things to discover.
Sara: What is the long term vision you want for your followers with DesignTales?

Nora: We want there to be a 'behind the scenes' access for our followers, so people can have a real idea where the food we make is cooked. Of course this then naturally leads to the interior of our kitchen and this enthusiasm for design.

Sara: Do you have any favourite interior trends this winter?

Laura: We love velvet right now!

Sara: You cook and bake a lot in your blog - do you have an utensil that can't be missing in a kitchen?

Nora: This is difficult to say as there are so many great treasures, as already mentioned. We love the dishes from Frama Copenhagen and could not do without the metal shelves of Nutsandwoods!
Sara: What winter decor do you currently have on the table?

Laura: We like to decorate with natural materials such as seasonal fruit, greenery, flowers, etc. We'll never forget beautiful linen napkins such as the ones from By Lovely Linen or Linge Particulier.

Sara: With both DesignTales and Our Food Stories we often see a rustic touch, lot's of wood and vintage furniture. How would you describe your style? What value do you see in your pieces?

Nora: We like the mix between vintage, rustic and new design. You can notice this distinctly with our small apartment in the country and then the studio. Since we need many old trinkets for our work, this has developed quite independently. Our apartment in Berlin actually has hardly any old or vintage furniture, we don't want to pigeonhole ourselves like that and love the variety, especially in the different locations. Some things that always stay constant however, is furniture from nutsandwoods and linen, be it linen, tablecloths, napkins or pillows on the sofa. This you will find repeated everywhere!
Follow Laura and Nora Blog