Damian Tauchert
Life´s most organic Moments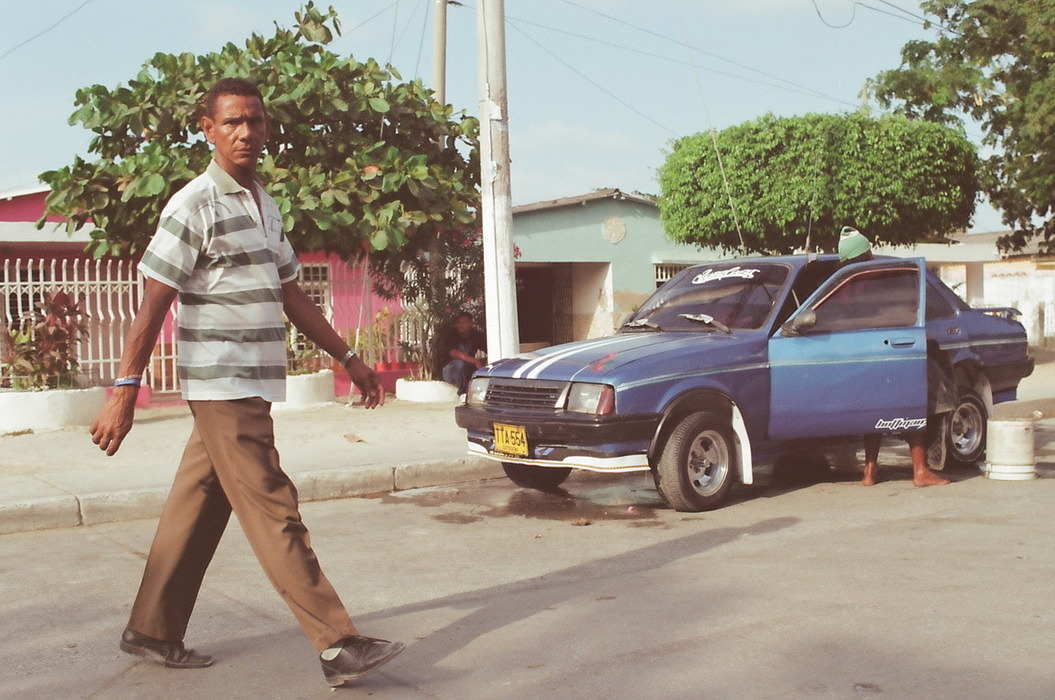 On the way between different worlds and his film camera tensely with attention at hand - documentary and street photographer Damian Tauchert captures the contrasts between people and their environments.
What fascinates you about your home country Colombia and what is it you want to capture in your photos?

Damian: When I am in Colombia I get immediately into shooting mode, there is so much colour and beautiful landscapes. I feel like I want to capture and show the contrast between people and their surroundings.
When did you start to shoot?

Damian: I started shooting when i was around 15. I grabbed my moms digital point and shoot camera and just went out at night and shot literally everything. Then I got a little more serious and bought myself a SLR camera. At that time two good friends whos photography i looked up to were shooting with film and so I picked up an old Canon film camera and brought it to Colombia. My mind was blown away with film. I sold my digital and just shot with my analog camera to this day.
What´s so fascinating about shooting film?

Damian: I like to shoot film because I simply find it more exiting, not being able to see your photos right away. I get anxious about it in a good way.
It´s more challenging to shoot analog since you have a limited amount of shots per roll. Each shot has to count and be on point, meaning the composition, exposure etc. So over time you get to know your camera so well it feels like a third eye. There is of course also the magic in the grain and colours of film...