CC Tapis
Innovative High-End Carpets from Nepal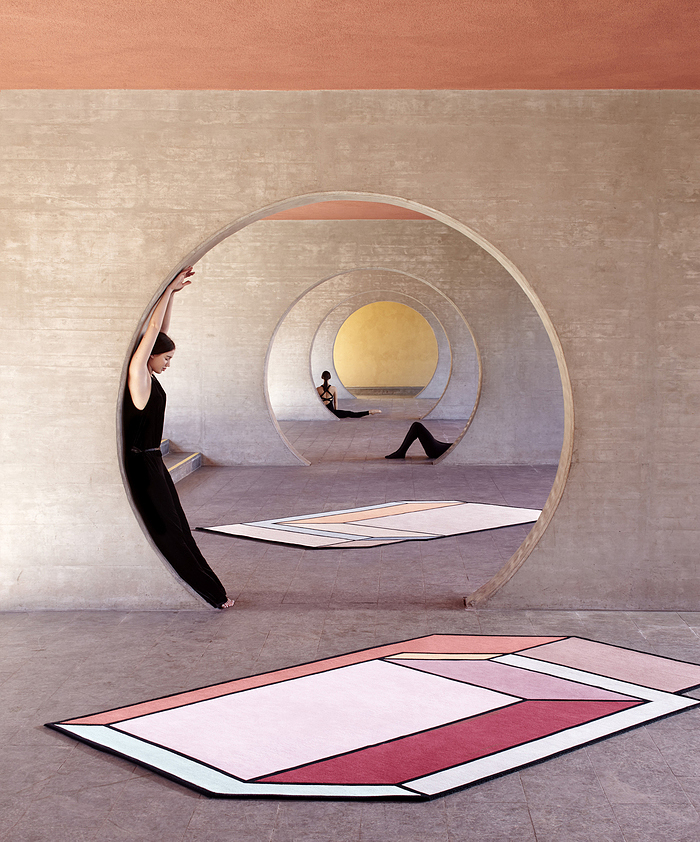 CC Tapis produces innovative carpets for those who appreciate the longevity of premium products and modern design.
CC Tapis was launched in 2011 by Nelcya and Fabrizio Cantoni in France. The high-quality carpets are designed by exceptional designers such as Patricia Urquiola, Mae Engelgeer, Faye Toogood, Garth Roberts, and produced subsequently by an elaborate manual effort by hand. No chemical additives and dyes are used and production usually takes up to three months' by local artisans in Nepal.
Attention and respect for the traditional craftsmanship of carpet knitting is reflected in CC Tapis' selection of materials and environmentally friendly production. Every step in the production is sustainable from the spinning of soft Himalayan wool, to the washing of the end products with treated rainwater. CC Tapis' carpets are unique in both their design and manufacture process.
The material focus of the label is also strongly expressed in the latest designs ROTAZIONI and VISIONI by Patricia Urquiola, presented by CC Tapis at Salone di Mobile 2017.
Text: Sara Umbreit
Photos: CC Tapis