The Berliner Pyramid
Modernity in Tradition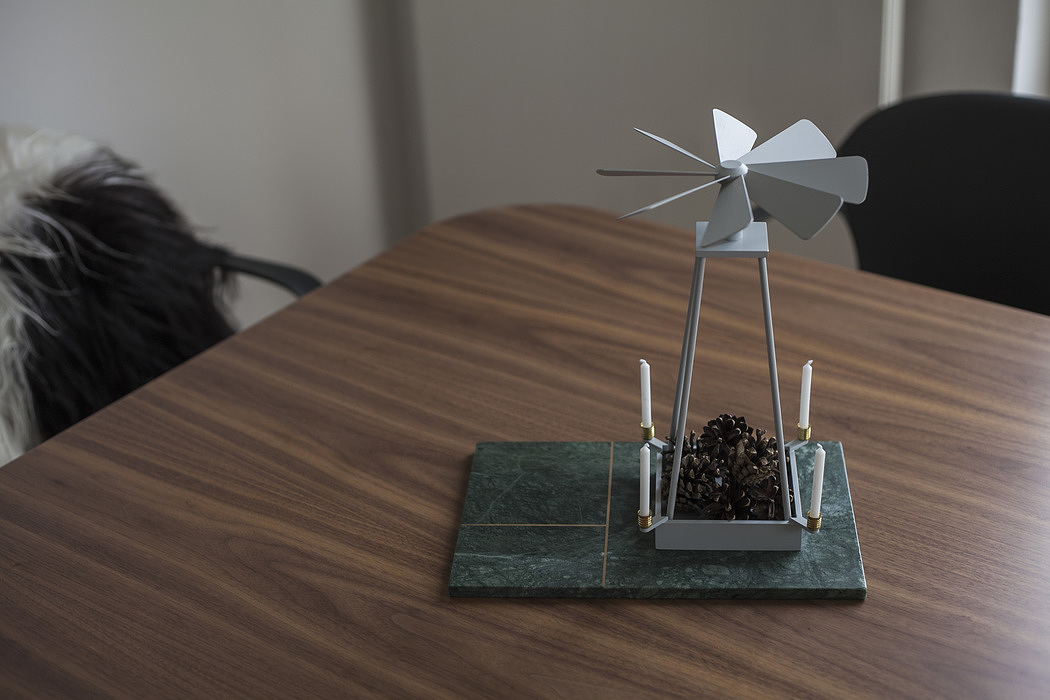 Product designer Frieda Bellmann, together with her father, architect Götz Bellmann, have revived a historic Berlin-Brandenburg Christmas tradition.
The Bellmann family lives and works in Berlin cultivating Erzgebirgian culture in the form of monuments called Engelwecken. Every year the boxes are brought from the attic with traditional festive decor and the apartment is then prepared for the Christmas season. A famed feature would have to be the historic Christmas pyramid, decorated with figures and candles that enliven a room into festive light.

By accident, Götz Bellmann discovered one day an old magazine from 1907 that stated it was once customary in Berlin to set up a pyramid. Together with his daughter Frieda, the duo had an idea to revive this tradition with a modern twist.
The Berlin Pyramid was then reborn! Frieda and Götz Bellmann deliberately have chosen their manufacturing process to be created by hand, in none other than Erzgebirge.

In this small manufactory in Seiffen the pyramid is crafted from beech and birch wood, coming in limited editions. The wings are made of Finnish plywood and the grommets have been replaced with candes where once were screw inserts for light bulbs stood. The wings are then driven by the heat that the candles generate whilst burning.
Due to its minimalistic design, the Berlin Pyramid fits harmoniously into every living room. A contemporary Christmas decoration to put it best - perfect for minimalists and individualists. The pyramid can be decorated according to your own taste all the while representing a real piece of history from Berlin.
The Berlin Pyramid is produced in a limited edition of 250 pieces in the Drechslerei Schalling in Seiffen, Erzgebirge. Included also are 40 candles.

Dimensions: 30.0 x 19.0 x 19.0 cm

Price: 149 €

Orders under hello@sojournal.de

Text: Sara Umbreit
Photos: Sophie Bellmann