Michaël Verheyden
"The Obvious Is Not at All, Obvious"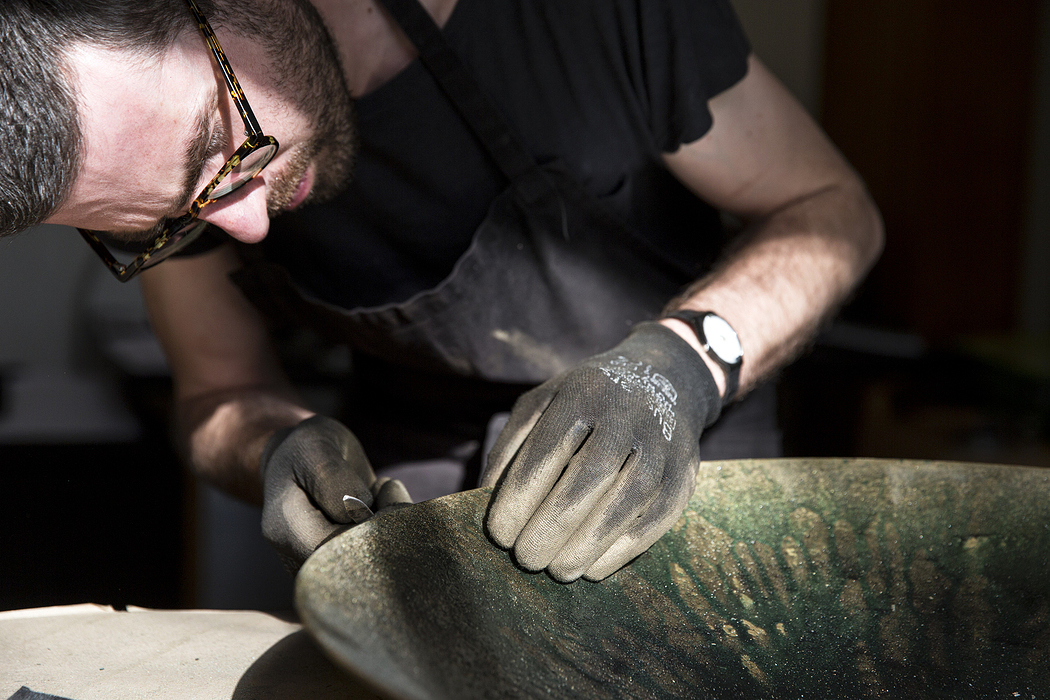 Belgian design duo Michaël Verheyden reflect a lot of them themselves in design, citing love and thoughtfulness as the key to their creations.
Michaël Verheyden are well known for their use of natural materials and craftsmanship done by hand.

When they couldn't find what they were looking for, Verheyden and his partner Saartje Vereecke ventured into their own home accessories and furniture collection. They don't make any compromises in design and focus on natural materials, such as leather, marble, linen, bronze, brass, and oak, and adhere to the best possible processes in their own studio.
Their products express a counter-movement to the rapidly changing world. Through simplicity and tranquility, they oppose hustle and bustle. The two are happy to call their studio their home and have been working together for over seven years. Michaël Verheyden wishes to continue their studio independently, a true representation of a label that stands for authenticity and flexibility.
Before launching in 2009, Verheyden and Vereecke called the fashion world home. Michael was once a model for Raf Simmons and started his own accessory collection in 2002 as a designer. Vereecke, a trained painter, also worked for various textile companies.
Verheyden's objects are both classic and robust at the same time. There's no doubt that a special value is added through uses of noble and wonderful materials that age gracefully. From start to finish, only the finest workmanship embracing elegance, simplicity yet practicality can call itself a Michaël Verheyden design. Enjoy!